One Service. Max Security.
Satisfaction Guaranteed Services to Remove any Virus, Spyware and Malware. Get Your Windows PC, Mac & Mobile Device (Android phones, iPhone & Windows phones supported) Secured Now!
Start Live Chat Now
YooSecurity security experts are available 24/7 for technology services and repairs on Windows PC, Mac & mobile devices, including virus/malware removal, computer/mobile maintenance and data recovery.
Looking for professional & trusted security experts for your computer or mobile device? Use our premium YooSecurity 24/7 expert services to remove any infections and safeguard your computer/mobile device on a daily basis. Just on your demand...

24/7
Days Support

Over 50 Experts Network

Protect Your Computer/Mobile Device

Completely On Demand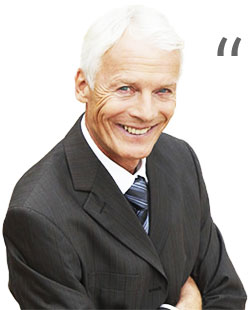 Thank you for all your help in fixing my infected PC, which had a really nasty computer virus, and although it was no easy task in removing it, your team showed patience, understanding, determination and an overall standard of professionalism that you don't come across very often.

Malcolm Hopkins, Group Marketing Manager

- Volvo Squire Furneaux Group
"Top service. i really like what you have done with my infected ThinkPad. It's nice to come back." - Jari Facy
"Your guys rock. YooSecurity is really a great and handy service to get this mobile virus from my Galaxy Note." - Pedro Packer
What's new?
25 May

How to Uninstall Microsoft Office Professional Plus 2010 or 2016 Completely in Windows 10?

I've installed Microsoft Office Professional Plus 2016 but it hasn't automatically uninstalled, how do i uninstall it completely? Before you want to completely remove the Microsoft Office Professional Plus 2010 or Microsoft Office Professional Plus 2016 from Windows 10, please take a look at this review, and then decide if you still wanna rip them […]

Read more...

23 May

How to Uninstall Microsoft Visual Studio 2010 Tools From Windows 10 Completely?

Although its on the list of programs that come up on add and remove windows 10, I can't uninstall it. Its there every time I start my PC. I want this program off my computer now. How to uninstall Microsoft Visual Studio 2010 Tools from Windows 10 completely? Before we start to uninstall it away, […]

Read more...

21 May

How to Uninstall Google Toolbar for Internet Explorer Completely?

Don't know when the Google bar was installed in my system, i don't like it on my computer. How do I get rid of the Google toolbar at the top of my screen? It is better to uninstall Google toolbar for Internet Explorer completely from my Windows 10, what do i do?

Read more...

19 May

How to Uninstall Microsoft Silverlight Completely from Windows 10?

Can't uninstall Microsoft Silverlight from your computer? Do you have tried many times but failed to uninstall this software away? How to uninstall Microsoft Silverlight completely from Windows 10 on your desktop? Manual removal or use an effective uninstaller too to get rid of such thing? You will get what you expect below.

Read more...

15 May

How to Uninstall Ashampoo WinOptimizer Free Completely from Windows 10?

Are you looking for a way on how to uninstall Ashampoo WinOptimizer Free completely from Windows 10 as you can not uninstall it from control panel? Before you start to remove it just read the detailed review about the Ashampoo WinOptimizer, next decide if you continue to use it or still wanna remove it away.

Read more...

Austrian Polizei Ukash virus scam is the same as the police ransomware AFP virus scam, which locked computers to extort fines from the victims. You can learn about this virus and follow the instructions to remove it completely.

United States Courts virus is another ransomware variant of FBI Moneypak virus family. This virus scam scares the victims by popping up a court warning from United States Courts. Learn how to remove this United States Courts virus with YooSecurity.

Is your computer locked by Cheshire Police Authority virus? Cheshire Police Authority virus is another police ransomware virus pretending to be Police Central e-crime Unit of United Kingdom. Learn how to remove it completely with YooSecurity experts.

ICE Cyber Crimes Center virus is a new variant of FBI Moneypak virus blocking computer access and asking $400 to unlock your computer.

Locked by White Screen virus? White Screen virus is just another police ronsomware like the infamous FBI virus. It extorts Moneypak fines from victims by popping up "Your computer has been locked" warning. Remove White Screen virus with YooSecurity experts now.

Australian Federal Police Ukash virus (AFP Ukash Virus) is a fake ransomware trying to pretend they are the official Australian Federal Police and ask for $100 AUD to unlock your computer via Paysafecard.

Has your computer been locked by US Cyber Security Moneypak virus and you couldn't do anything on your computer? This guide will show you how to remove this United States Cyber Security virus and allow you to unlock your computer completely.

Interpol Department of Cybercrime virus is another fake Britain police warning that coaxes you into paying. It is a fake warning and the removal on this virus should be done immediately to avoid further compromises.

Police Cybercrime Investigation Department virus is a Reveton Ransomware variant targeting the user's computers located in Canada. Learn how to remove this ransomware completely, protect your computer from other threats and keep it virus free.

Metropolitan Police (PCEU) virus extorts £100 fine for unblocking the locked victim's computer in Britain via the pre-paid payment services Ukash and Paysafecard. Please don't pay any fees or give out any personal information. You can contact YooSecurity professionals for malware removal or try to remove it by following this guide.

Is your computer being hijacked and locked by the lockdown virus pretending to be FBI officials and asking you to pay $100 fine via Moneypak to unlock your computer? Is your computer locked and blocked by the FBI Moneypak virus and the FBI virus scam like Your Computer has been locked! virus, FBI Online Agent virus, International Cyber Security Protection Alliance virus, FBI Paypal virus and FBI MoneyGram virus? Learn how to remove the FBI Moneypak virus (a.k.a FBI virus) with YooSecurity.

Royal Canadian Mounted Police Ukash virus is a virus scam locking computer and asking for $100 Canadian dollars by popping up the "Your computer has been locked" message. This virus must be removed immediately to avoid further computer compromises. Learn how to remove it with YooSecurity experts.
How-to Guides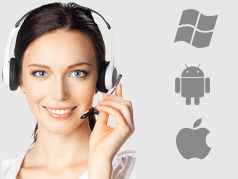 YooSecurity Labs technicians publish how-to video guides regularly to help you remove the latest spyware, virus and other malware step by step. We try to resolve the latest fake AVs and other scamware everyday in our Labs.
How YooSecurity Works

1. Live chat/call
Live chat with/call YooSecurity agents with your computer/mobile device problems.

2. Connect
With your permission, connect to your computer/mobile device for your specific problems.

3. Compeleted
YooSecurity experts resolve the problems and ensure that your machine working normally!
As Seen On